To order a product in our online store, you can place a Quick Order, it does not require a long registration on the site. We will receive Your order by email and contact you for clarification.
To Order on the Full Product page (without optios).
If you want to purchase yarn or other goods, click the orange button that says "To Cart". If you need more than one item, enter the quantity in the box next to it. In the future, you can change the number of products in the Cart.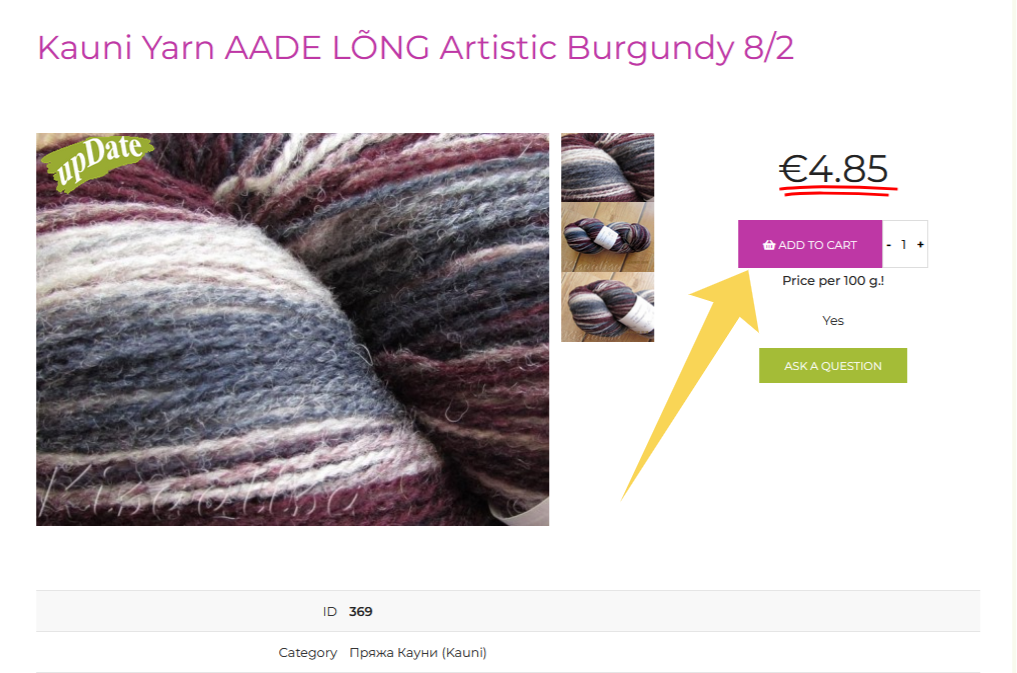 The label on the button will change to "View order", and the message "Product added to the Cart" will be displayed under the button. An additional message will be displayed at the top of the page.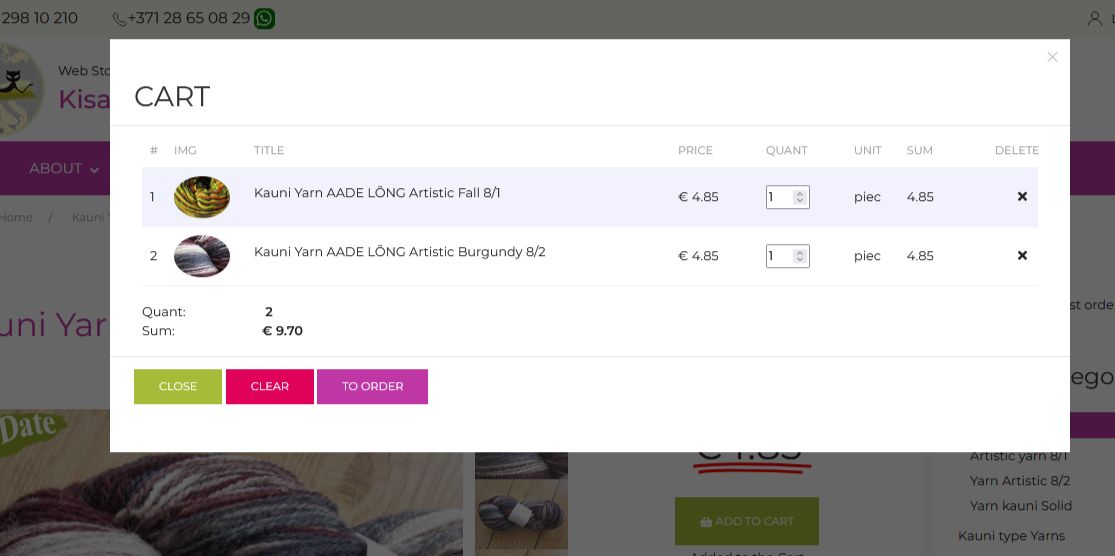 You can view the "Cart" or go to the next product selection. To view the list, click on the "View Order" button. A pop-up window opens.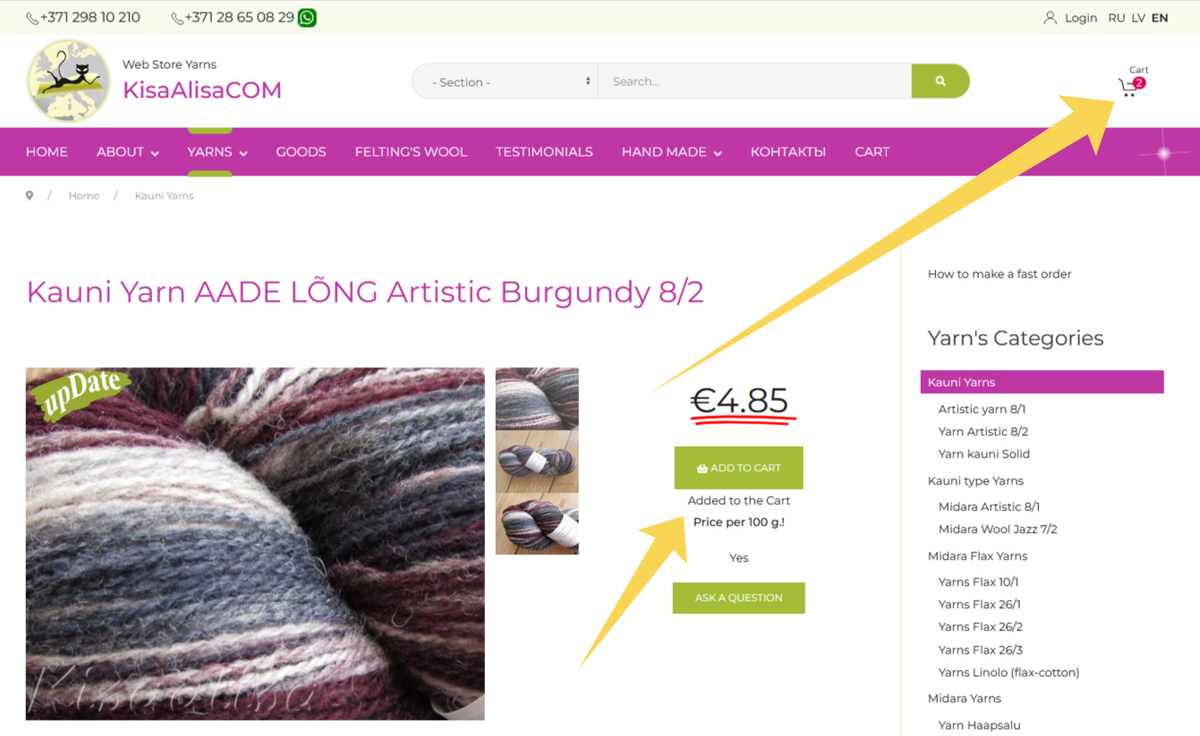 To Order on the Goods List.
Press the button "To Cart" on the page of the Goods List. Item will be added to the Quick Order list (Cart).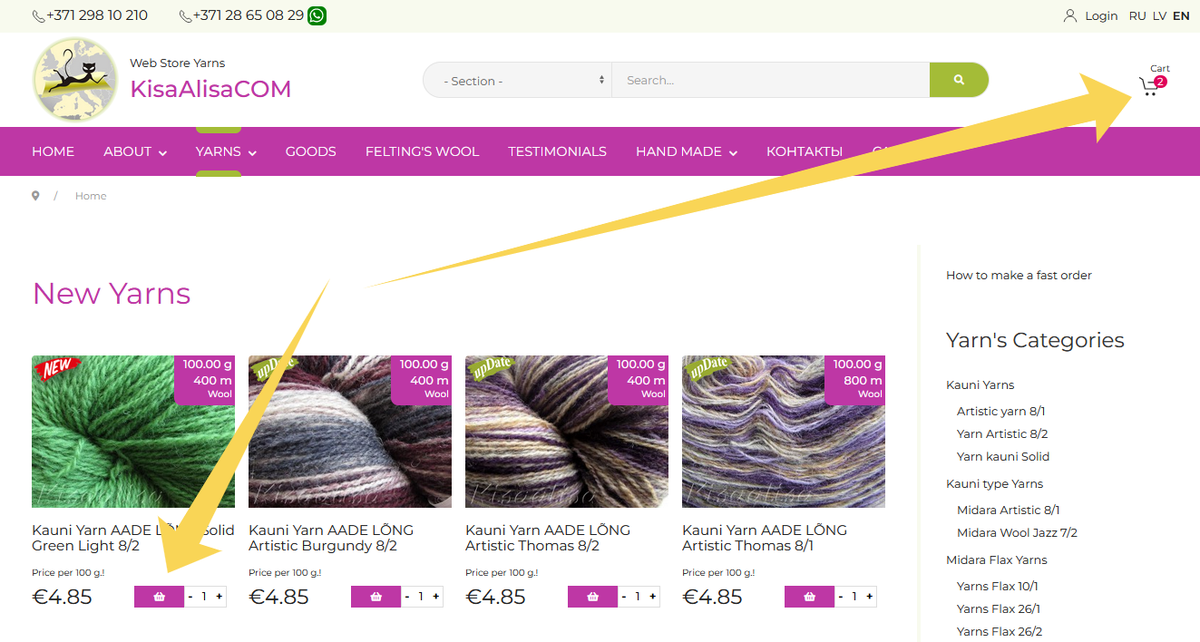 If the product order is not possible, the "To Cart" button will not be available, and the "NOTIFY" button will be located instead. By clicking on the button, you will be taken to the full product type page and will be able to send us a request about the expected availability dates of the product.
To Order on the Full Product page (with optios).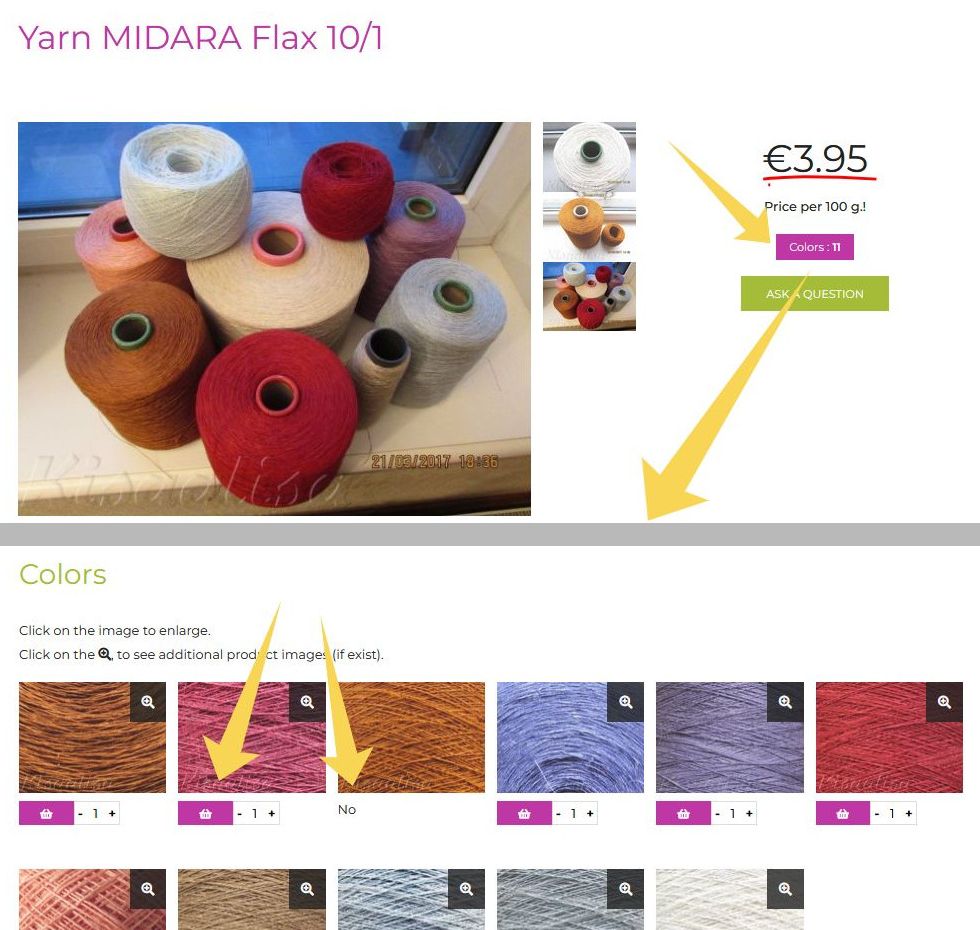 Completing the order
Click on the orange "GO TO CART" button in the upper-left corner of the page. Go to the list of Orders.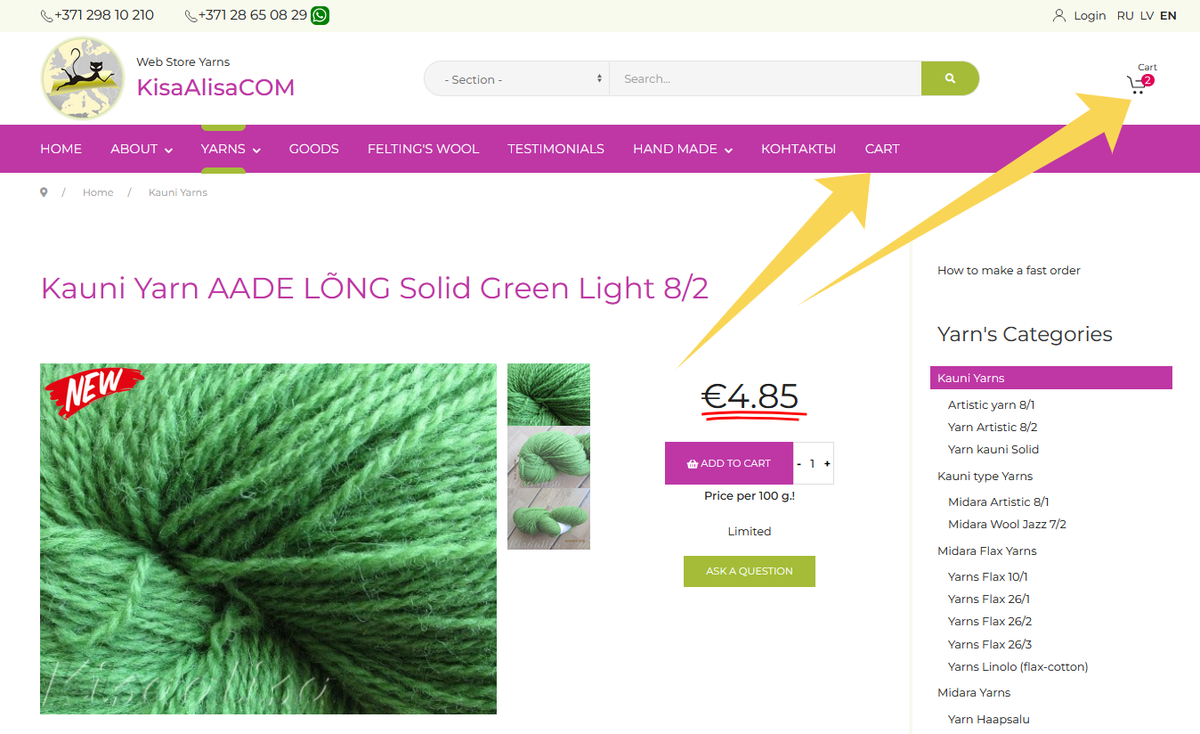 On the order list page, you can change the number of products. The order amount and product weight will be recalculated automatically. You can also delete an item from the list by clicking the "Delete" link.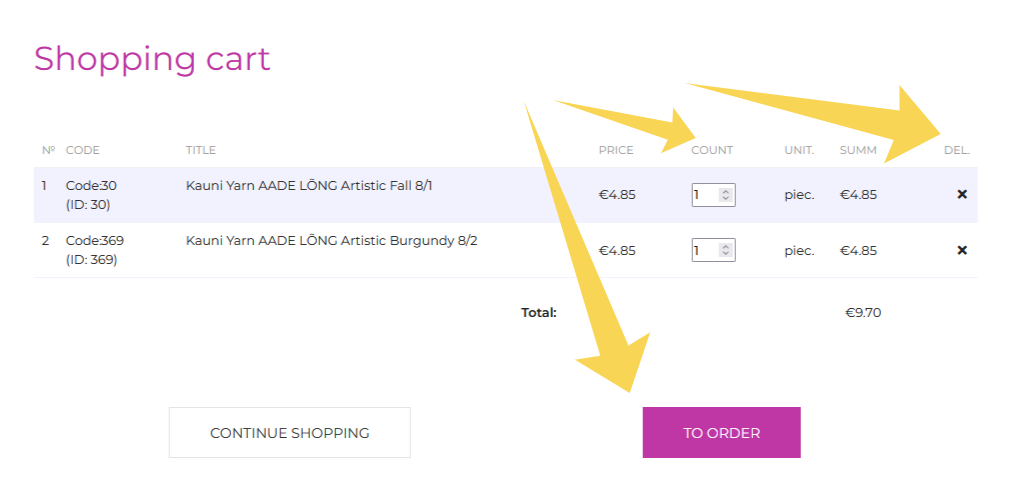 After you complete the formation of the "list of Products", you should fill in the data in the fields of the form below.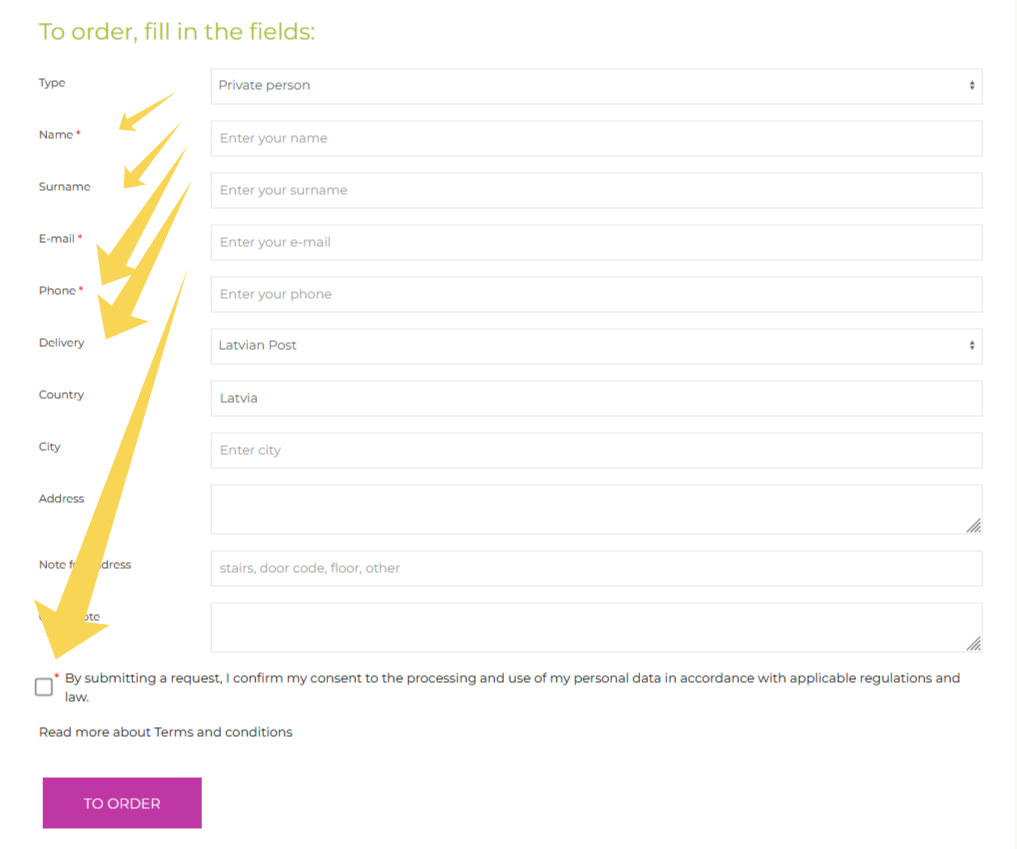 To send a quick order, click on the orange "Place an order" button at the bottom of the form. When sending successfully, the page will be cleared of products and a message about successful sending will appear on the screen.
The amount indicated in the screen does not include delivery.
If the order can not be sent, please contact us by phone on the website.